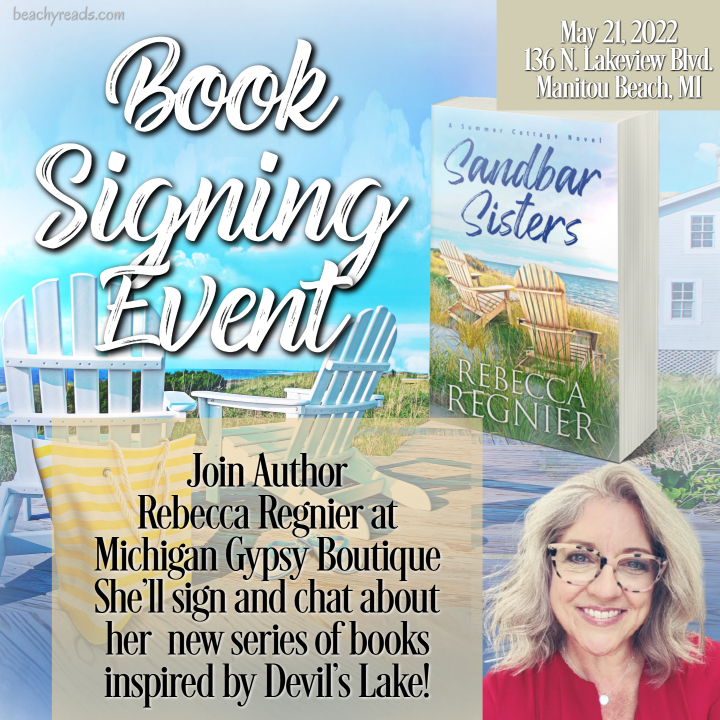 Rebecca will be signing books and talking about her new series in the heart of the Irish Hills! On May 21st she'll be at Michigan Gypsy in Manitou Beach, MI to talk about cottage memories, sun, sand, and second chances. All the things that take center stage in the new series of books, the Summer Cottage Novels. Here's a link to the store, Michigan Gypsy.
I'm so excited to visit Michigan Gypsy with  my new books! This store is SO charming and I always find something unique and lovely. I can't wait for my Summer Cottage Novels, set in the Irish Hills, to find a home in the heart of Devil's Lake, at a place I just love! – Rebecca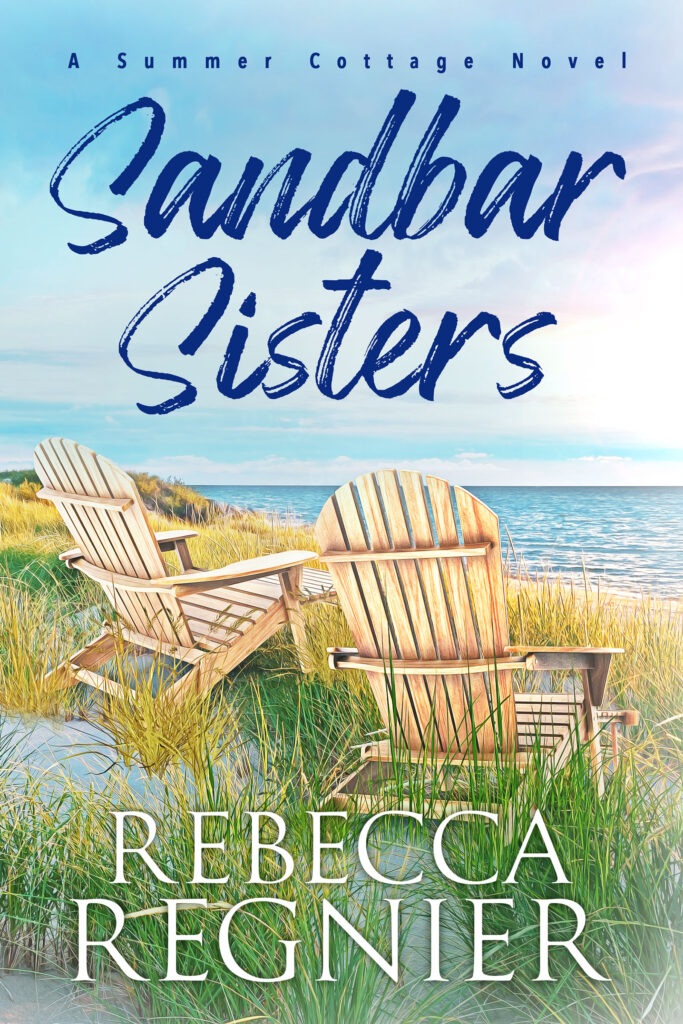 More details to follow.
The first book in the Summer Cottage Novels series, Sandbar Sisters, is out and ready for your beach bag. Click the cover to find it on Amazon or Barnes & Noble and VERY SOON available at Michigan Gypsy!
ABOUT THE AUTHOR
Rebecca Regnier is a familiar face in Northwest Ohio and Southeast Michigan. For years, she anchored the number one morning newscast in the Toledo area, hosted a lifestyle talk show, and earned accolades as a reporter. If you watch 13abc,  you'll know Rebecca! She is also an award-winning newspaper columnist who's appeared in the Monroe News, Adrian Telegram, and papers across the country.
In 2018 she became a full-time fiction author. She writes beachy women's fiction, for fans of Elin Hilderbrand and Dorothea Benton Frank. She also writes suspense thrillers under the name Rebecca Rane.
Rebecca is also a viral video content creator, racking up millions of views on TikTok, Facebook, and Instagram with, as the Toledo City Paper called it, "her signature wit & personality."
Rebecca's speaking events combine her insights as a mom, wife, and storyteller to keep you laughing and maybe even recognizing yourself in her stories.